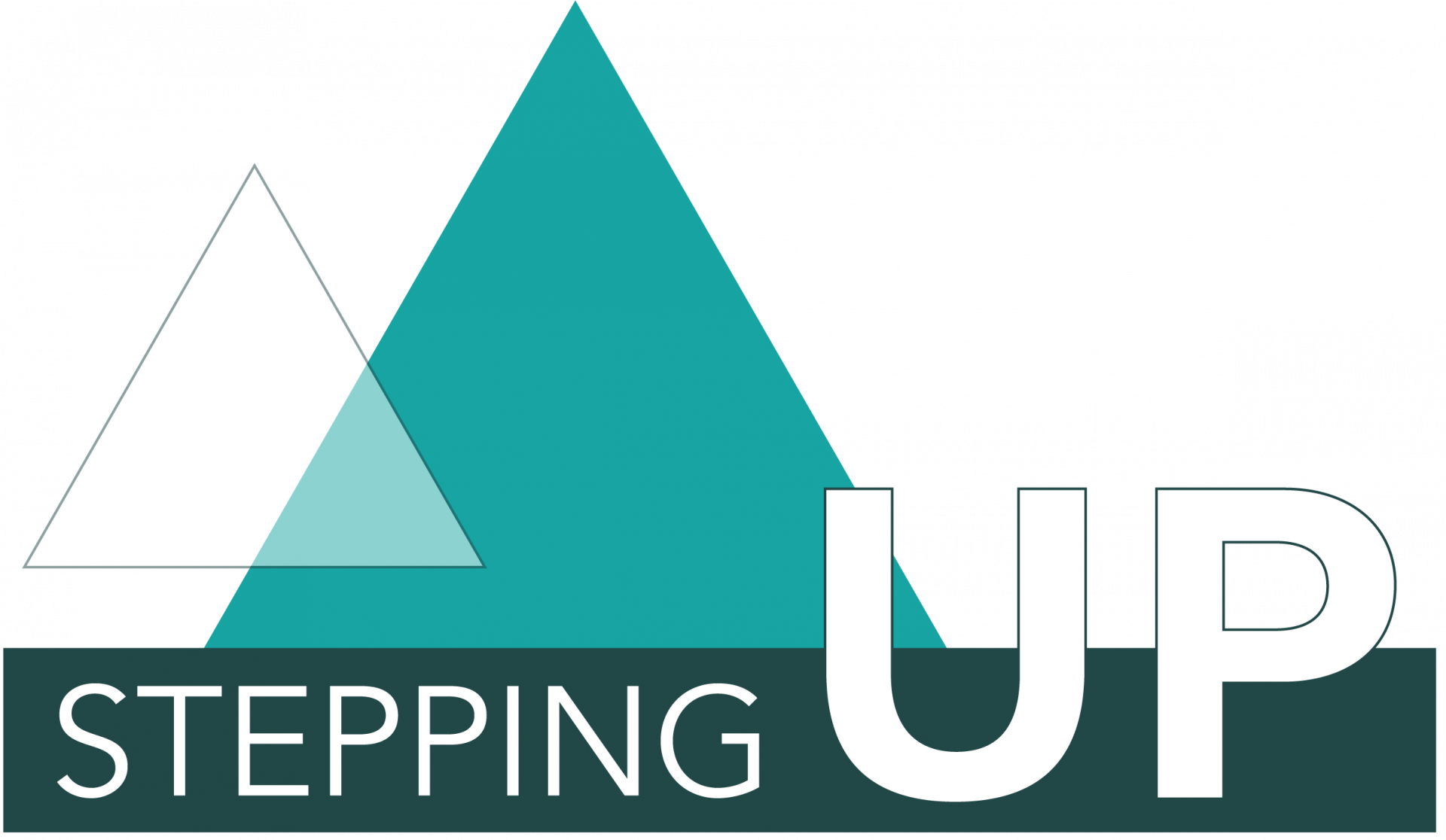 Stepping Up Cohort 8
Diversity Leadership Programme

(application closes 28th February 2023)
Increase
self-insurance

Improve influence

Strategize your career

Move forward

Step up

Education Programme
Key modules on strategic issues to generate debate, solutions and insight into the challenges of leading complex change across the wider public sector. The Education Programme focus on core areas such as Leadership, EDI, Politics and Change, and Global Trends.

Virtual Mentoring
Developing individual skill set shifts through an innovative approach to virtual mentoring. Participants will be matched with an external mentor who will challenge and open thinking to new insights.
Stretch Assignment & Virtual Action Learning Set Teams
Participants will work in teams (virtual action learning sets) to undertake a stretch assignment based on one of the United Nations Sustainable Development Goals.

Virtual Learning Platfrom

Each participant will have their own individual learning account that will provide access to virtual learning that supports the development of critical leadership skills.

Prof. Christine Bamford

Founder & Programme Director
"Now in it's sixth successive year Stepping Up has held true to the original architecture based on Harvard and other leading Business Schools best practice in leadership development."
Cll Asher Craig

Deputy Mayor, Bristol
"Our vision is to create a UK Network of 1,000 diverse leaders by 2024. Stepping Up Network will be a forceful lever for change and the intent to create inclusive workplaces and communities"
Kevin Millwood
Chair Stepping Up Stakeholder Board, Head of Cyber Security Hargreaves Lansdown
"72% of participants "step up" to a new role - no other programme delivers such results."
Saida Bello

Director of EDI London City Corporation, Vice Chair Stepping Up Stakeholder Board
"Stepping Up changed my life - let it change yours!"
What our previous participants say...

2023 intake now open
Fee: £3000 / participant
Apply today!